Our rose gold "Ambassador Starter Set" special offer is your way to become an ambassador immediately.
Our high-quality "Mesh Bracelet" can be designed with three "Charm Symbols" of your choice completely for free to make it truly unique and special!  

We have partnered with the fastest shipping company "DHL Express" to delight our ambassadors. Shipping from Germany to the US usually takes 2-3 business days.

While we usually charge 20$ for express shipping we decided to offer it for free for our ambassadors during these times!

Every order from an ambassador is covered by our no questions asked 14-Day-Money-Back-Guarantee! So you can become an ambassador 100% risk-free!

Choose your 3 free Charm Symbols now and order your rose gold "Ambassador Starter Set" to enjoy all the benefits as an ambassador for Aphrodite!

Free express shipping on all orders over 85$! Shipping costs for orders under 85$ are 19.97$.
We are a German-based Start-Up so our jewelry is assembled in and shipped from Germany.
All shipments are insured and shipped with a tracking number, so you can always follow them.
AVERAGE SHIPPING TIMES:
United States 2-3 business days
Canada 5-9 business days
Australia 9-14 business days
New Zealand 7-11 business days
Singapore 5-10 business days
Japan 5-10 business days
Brazil 14-20 business days
Mexico 14-20 business days
Hong Kong 6-10 business days
Israel 14-20 business days
Russia 8-18 business days
South Korea 8-12 business days
Turkey 9-14 business days
Some parcels may be stopped by customs, which can lead to a shipping time longer than the averages stated above. We can not control this and are not responsible for these delays. 
Returns within 14 days after receipt of goods are possible.
Import Taxes & Duties
Your order may be subject to import duties and taxes. Import duties and taxes are due once a shipment reaches your country.
Import taxes & duties are usually around 20% of the purchase price of the item. Please be aware, that this is just a general guideline and may vary depending on the country you are ordering from.
You should contact your customs office for specific information.
Aphrodite cannot control and is not responsible for any duties/taxes applied to your package. You will be responsible for paying additional charges for customs clearance.
Customs policies vary widely from country to country, which makes it impossible for us to give accurate information. Please contact your local customs office for further information.
On rare occasions, customs agents may delay the delivery of some packages.
Customer Reviews
09/20/2020
Beautiful!!
I was kind of skeptical about the jewelry, but after receiving them... They are beautiful & not cheap at all. I love the rose gold. I love the quality & craftmanship of each charm. Thank you so much!!
Holli W.
United States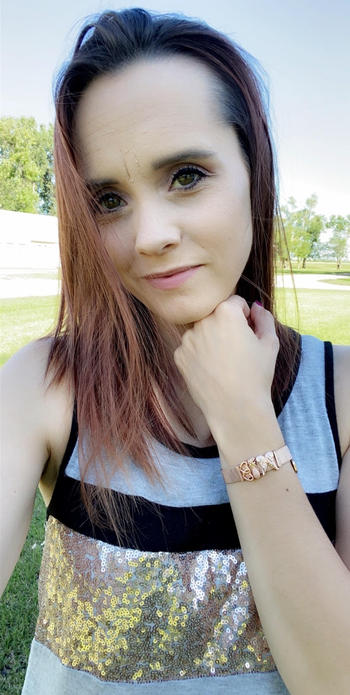 09/19/2020
Ambassador Starter Set
Up until recently, I didn't wear a lot of jewelry. As soon as I received my ambassador starter set, I was so excited to try on some fun, new jewelry. I AM IN LOVE. The pieces are cute, comfortable, and doesn't irritate my skin. I love wearing jewelry again. My favorite thing about the mesh bracelet is the option of changing it up from day to day with a variety of charms to choose from.
Ashley
United States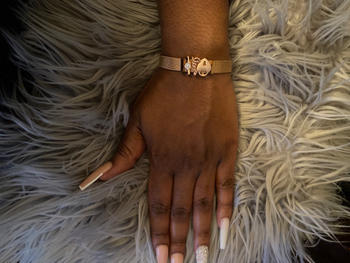 09/16/2020
Very Pleased
I absolutely love my mesh bracelet and three charms. It suits me so well and it's my favorite color rose gold!
Tanika .
United States
09/15/2020
Great Value - Fast Shipping
I love this jewelry - the rose gold is stunning and the packaging is adorable. Fast shipping for over seas drign a pandemic! The mesh bracelet and charms are my favorite!
Chrissy
United States
09/14/2020
Aphrodite Ambassador Started Kit
I love this set! How it comes with the different pieces of jewelry. I usually never wear rose gold jewelry at all, but it compliments my skin tone so well! Also it doesn't irritate your skin at all for anyone who has sensitive skin!
Hannah D.
United States